Depth of knowledge and advice
The Institute of Sustainability Studies' faculty is led by world-class industry experts, who are at the forefront of practical and tangible sustainability projects across the globe.
In bringing together this wealth of knowledge, you can be sure that you are getting diverse and deep industry expertise from leaders in the field.
Our lecturers, as well as teaching, are professionally involved in all types of businesses, at various levels across multiple industry sectors. This ensures that you are experiencing the latest case studies and learning about the very latest thinking in helping you become a sustainable business.
Ben Craig
Director, Big Blue Mountains
Ben is an experienced sustainability consultant, having worked across sectors and industries with organisations of all sizes. He uses a skillset built from a decade of experience as a sustainable business entrepreneur to support organisations to cut through the jargon and find practical solutions and strategies that can be integrated at pace.
He is a graduate of the Ulster University Business School and Cambridge Institute for Sustainability Leadership and when not at work, spends lots of time in the sea, having reached #4 in the world at kayak surfing!
Ben delivers the Module on Decarbonisation: Achieving Net Zero.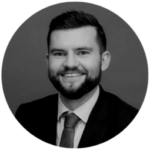 Dr Seán O'Reilly
Assistant Professor, University College Dublin
Dr Seán O'Reilly is an Assistant Professor of Accountancy at University College Dublin. Seán qualified as a Chartered Accountant at PwC and was previously the Head of the Accounting Department at Technological University Dublin. Seán is a leading advocate for sustainable finance in the country, sharing and evangelizing his beliefs to both students of sustainability and business professionals.
Seán's PhD was entitled 'Essays in Entrepreneurial & Green Finance', where he has published peer-reviewed academic papers on the financing of early-stage Cleantech firms and has experience researching sustainability reporting with a focus on SMEs.
Séan is your teacher for the Modules Sustainable Finance and ESG Reporting and Auditing.
Dr Emma McDaid
Assistant Professor, UCD College of Business
Emma is an Assistant Professor in UCD's College of Business, where she teaches on the modular executive MBA programme and the MSc in Management programme in the Smurfit School. She has previously held teaching and research positions in the University of New South Wales in Australia and University of Warwick, UK. She holds an MPhil and PhD in Accounting from UNSW Business School in Australia and an MSc in Accounting from DCU. She is a Fellow of the Chartered Accountants in Ireland.
Emma is currently undertaking research into the social effects of algorithmic management in traditional and non-traditional workplaces. This includes but is not limited to; algorithms and the future of work and employment and algorithms and content moderation in social media organizations.
Emma is your faculty member delivering the Diversity, Equity and Inclusion (DEI) module.
Ann Whyte
Lecturer, Glasgow Caledonian University
Ann has developed and lectures on a number of Masters and undergraduate courses covering a broad variety of sustainability related topics for Glasgow Caledonian University and Dublin City University. She is a Sustainability Consultant experienced in conducting and supervising environmental-related research. She has been involved in national and international projects with the voluntary sector, public sector, and European Commission in relation to sustainable development, digital learning, ageing, and migrant integration. Her areas of specialty include Sustainable Transport and Logistics, Sustainable Development, Environmental Management, Sustainable Waste, Sustainable Water, Sustainable Energy, Introduction to Environmental Legal Frameworks, Business and Sustainability, Carbon Capture and Climate Change, Resource Management, and Research Methodology.
Ann is your teacher for the Module Business with Biodiversity.
Mark Kane
CEO, Sustainabil-IT
Mark is credited with establishing the concept of "Sustainable Digital Transformation", used first to describe the 5-year transformation program he implemented as Global Head of Information Solutions at Mainstream Renewable Power, a renewable energy major with operations on five continents. His Sustainable Digital Transformation program won the ICMG/Zachman global "Digital Strategy to Execution" award in New York in 2019. Now CEO of Sustainabil-IT.ie, a sustainability and technology consultancy, he advises organisations on how they can leverage technology to drive sustainability and ESG transformation initiatives. With over 30 years of expertise across multiple industries, including energy, pharma, manufacturing, and technology, Mark is also a regular speaker and panelist at Irish technology and sustainability events.
Mark teaches the Module Sustainability Plan Implementation.
Anna Rafferty
ESG Transformation Consultant
Anna completed her MSc Environmental Health and Safety Management, Environmental Science from the Institute of Technology, Sligo Institute of Technology, Sligo, and then worked as a Conservationist at ESB for almost four years. During this time, her three-month placement involved working closely with the IFI in regards to restocking of rivers and micro tagging of salmon along the river Erne. This also involved Elver monitoring along the dam and reporting stocks to DECAL for collection. Daily responsibilities included regular recording and testing of tanks onsite by use of different equipment including dissolved oxygen probes, pH, and TDS meters. At Mainstream Renewable Power, Anna chaired the European Diversity and Inclusion Committee and developed a Global Occupational Wellbeing Program. She now works as an ESG Transformation Consultant.
Anna is collaborating with Mark to teach the Module Sustainability Plan Implementation.
Michele Hallahan
Senior Sustainability Consultant, EcoLogic
Michele Hallahan, MSc, ALCM, LEED AP, has worked in the fields of ecological design, environmental management and sustainability for over twenty years. Specialising in restorative environmental management and international environmental standards both in the United States and in Europe. She now consults with medium to large businesses on all matters related to sustainability. She served as Vice President of internationally renowned ecological designer Dr. John Todd's firm, JTED, and is a certified Permaculture Designer. She was the Sustainability Advisor to the Office of the Provost at Trinity College, Dublin. She taught on climate change and sustainability in the Environmental Engineering and Business schools at Trinity College and is a guest lecturer at UCD.
Michele teaches your Module on Sustainable Operations.
Dr Louise Gorman
Assistant Professor in Finance, Trinity College Dublin
Dr Gorman is a huge advocate of Diversity and Inclusion at all levels within society. Her current research focus is on D&I in the business and corporate sectors, specifically around ESG and sustainability. Recently, her publication entitled "An exploration of the influence of the news media on the corporate governance practices of Irish and UK listed plcs" was widely discussed in media outlets across Ireland and UK. She also spent a year as Research Assistant on the Next Generation Management project at DCU where she focused on developing a module that would allow students to inculcate values of global sustainable thinking, social entrepreneurship, business ethics, and corporate social responsibility.
Louise teaches the Module on Equity, Diversity, and Inclusion.
Melina Taprantzi
ESG Consultant, Social Entrepreneur, Founder of Wise Greece
Melina is a social entrepreneur that received the prestigious "SDGs and Her" award from the UN in 2020, for her work in the implementation of the Agenda 2030 for sustainable development. She has been leading SDGs and ESG projects, supporting Fortune 1000 companies as an Advisor on Corporate Social Responsibility and Equality Diversity and Inclusion. She is a keynote speaker at international seminars on social entrepreneurship, an Ambassador of the Think Young Entrepreneurship School, a TEDX Speaker, a BMW Foundation Responsible Leader, and an IVLP Alumna in the program of Social Responsibility and Innovation funded by the US Department of State.
Melina will be leading the Module on Circular Economy and Sustainable Products and Sustainability Plan Development.
Javier Santoyo
Policy Advocate, The OpenAir Collective
Javier has over 15 years' experience in Sustainability and ESG, working with Global and Fortune 500 companies to develop and implement business transformation strategies that are rooted in sustainability.
Javier's focus is on the intersection between sustainability, technology and innovation, and has worked both in-house and as an external advisor, and at large multinationals, civil society organisations and specialised consultancies like Salterbaxter and EcoAct (an Atos company), in business transformation for Net Zero decarbonisation, sustainable value chains management, CR and sustainability strategy, stakeholder engagement, business and Human Rights, sustainable development and inclusive business models.
Danielle McCormick
Founder and Lead Consultant, Triterra
With over 20 years' experience in sustainability and delivering local, national, and European behavioural change and sustainability campaigns, Danielle is a highly accomplished and articulate professional who brings a wide and varied skill set to the table. Danielle works to ensure that sustainability messaging is made simple, accessible and engaging for all stakeholders. Through her unique blend of skills, expertise and personal attributes she has successfully delivered some of NI's leading sustainability and behavioural change campaigns.
Danielle teaches the Module on Green Marketing and Communications.
Patricia Kane
Founder & CEO, reuzi
Pat Kane is a sustainability strategist, a speaker, a columnist to the Irish Tatler and Mums and Tots magazine and the founder at reuzi, a business that has evolved to become a whole hub for environmental living and awareness. reuzi exists in both the real and virtual worlds, with pop-ups, some very exciting in-store concessions and a busy online presence. Pat has and continues to source and curate beautiful products to enhance our lives in an environmentally-sound way. Her mission is to inspire and empower individuals and businesses to drive positive impact through a wide offering of sustainable products and educational services. Talking about businesses, Pat also consults with businesses and organisations from small family businesses to large corporations, on how to up their sustainability credentials and her voice, both vocal and written, will be a familiar one to consumers of Irish media.
Patricia is teaching the Module on Green Marketing and Communication.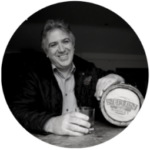 Dr. Paul Davis
Assistant Professor of Management, DCU Business School
Dr. Paul Davis has been working in Supply Chain Management for over 30 years, more recently implementing and advising on sustainable supply chain management. Paul is currently helping businesses to make their supply chains increasingly sustainable, through lecturing (in DCU) and also through his work on various boards and business alliances. Paul is active in research in the areas of sustainable and strategic procurement. Paul also directly mentors and advises companies, in particular SME's, on their sustainability strategies. He brings both industry experience and research knowledge to help these companies to create resilient supply chains.
Paul is facilitating the Module on Sustainable Supply Chains.
Laura Adams
Founder and CEO, Remarkable Impact
Laura is an experienced independent sustainability adviser and advocate. She founded her sustainability business 'Remarkable Impact' in 2020, and is the Chair of the board of a sustainability charity in her spare time. She is also a B Leader and runs a B Corp Academy programme, helping businesses complete the B Corp certification process with ease and confidence. Over the past 20 years, Laura has held a number of in-house sustainability leadership positions in companies including Jaguar Land Rover and The Co-op Group, so understands the challenges (and rewards) of bringing good intentions to life in practice within organisations. She completed a post-grad certificate at the Cambridge University Institute of Sustainability Leadership (2016/17) and has been recognised as an agent of change by a UK award scheme. She is also a judge for the annual UK Global Good Awards.
Laura is teaching the Module on Introduction to Business Sustainability.
Dr. Maurizio Catulli
Senior Lecturer in Sustainability Innovations, University of Hertfordshire
Dr. Maurizio Catulli is a Senior Lecturer in Sustainable Innovations, visiting researcher at the Open University, and a member of the Circular Economy Networks in Transportation Systems. Research interests include sustainable Mobility as a Service and Product Service Systems. He teaches Managing Change for Environmental Management, solving environmental problems and customer research; and has led several "live" client consultancy projects and research on sustainable consumption funded by DEFRA.
Dr. Maurizio is teaching the Module on Circular Economy and Sustainable Products.
Gillian McKee
Sustainability & ESG Consultant, GIRAFFE Associates Ltd
Gillian McKee is a sustainability and ESG consultant, working with businesses on strategy development, training, and engagement. She has worked in the responsible business and sustainability space for most of her career – spending 22 years with a membership organisation "Business in the Community NI" before leaving in 2019 to establish her own business. With clients across the agri-food, construction, manufacturing, tech, and public sectors, she has a wealth of experience in guiding organisations through the big-picture thinking needed to understand sustainability and embed it across their operations.
Gillian is an external assessor for BITC's CORE Standard for Responsible Business, the Gold Award assessor for the Diversity Mark in Northern Ireland, and a B Leader, trained to support companies seeking to become certified B Corporations. In 2021, Gillian received the MBE for her services to the business community in Northern Ireland.
Gillian is teaching Module 2 on Sustainability Plan Development for the September 2023 cohort.
Mike Rosenberg
Professor of the Practice of Management of Strategic Management, IESE Business School
Mike Rosenberg is a Professor of the Practice of Management in the Strategic Management Department of IESE Business School. He began teaching part time in the MBA and Global Executive programs in 1999 and joined the faculty on a full time basis in 2003. Professor Rosenberg lectures in IESE's MBA and Executive Education programs, where he teaches strategy, geo-politics, and sustainability and publishes a weekly blog on these topics under the title Doing Business on the Earth. His first book, titled Strategy and Sustainability (Palgrave Macmillan, 2015), is an exploration of the link between business and the environment and looks at the issue more from the perspective of business executives rather than that of environmentalists.
Mike with his vast knowledge in the sustainability sector is part of our Course Content Advisory team.
Want to join our faculty?
Please email us at info@instituteofsustainabilitystudies.com with your interest.
Learn to measure, assess and report on business sustainability